Beach Homes are a great hit during Summer days, and of course, Summer Houses are very appreciated during those endless days. Today, Home Inspiration Ideas brings you the most beautiful beach homes and the most stunning outdoor ideas. I'll show you beach home terraces and outdoor rooms that really represent an inspiration.
Beach Homes are, definitely, a good idea to have in mind when planning a trip to our own well being. Have in mind that Beach Homes have two sides when decoration is the matter: Interior design and Outdoor decoration.
RELATED HISTORY: LUXURY OUTDOOR SPACE & GARDEN IDEAS
Garden kissing the beach
Have you heard somebody say that you can not have the best of both worlds? Well, forget it, they don't know anything about beach houses, for sure.
One step closer to heaven
I think this is one of the most fabulous and salty dreams that everybody can have, having a literal staircase to the beach and to endless sunbathing days.
Morrocan Beach House
The blues that everybody should feel are well represented in Morrocan style. It's like a paiting with the perfect shades and tones.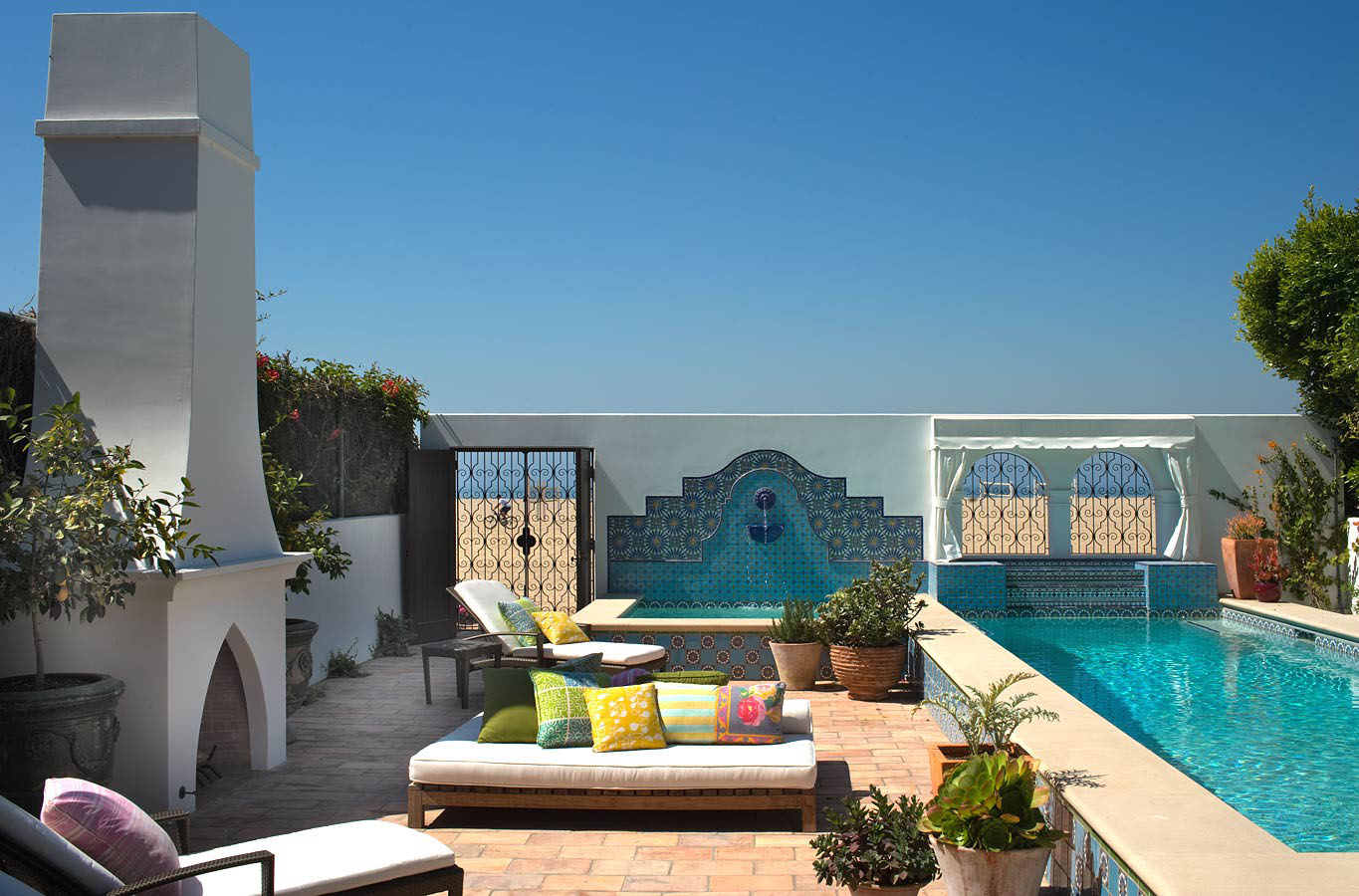 The East meets West
The East Home Decor Style meets the ocean and this is what it happens. It is such a glory of freshness and windy days.
A City by the Ocean
Dream big and imagine yourself having sand in your hall. It is marvellous the sensation of being so free. Thumbs up for this.
White and Blue
The right color palette for a trully sensation of light vacations… and of course, your beach house.
Lost in Paradise
A little shelter is a perfect idea, wild spirits. How does this feel for a beach house?
Deep Blue, Deep Peace
An infinite sea of salt and sun. Oh, summer houses…
Swing your dreams

This is the perfect mood for a quick surf trip. This is what I like to call a beautiful and invisting beach home terrace.
Double the Outdoor

When you can choose from beach and a balcony, why not have both?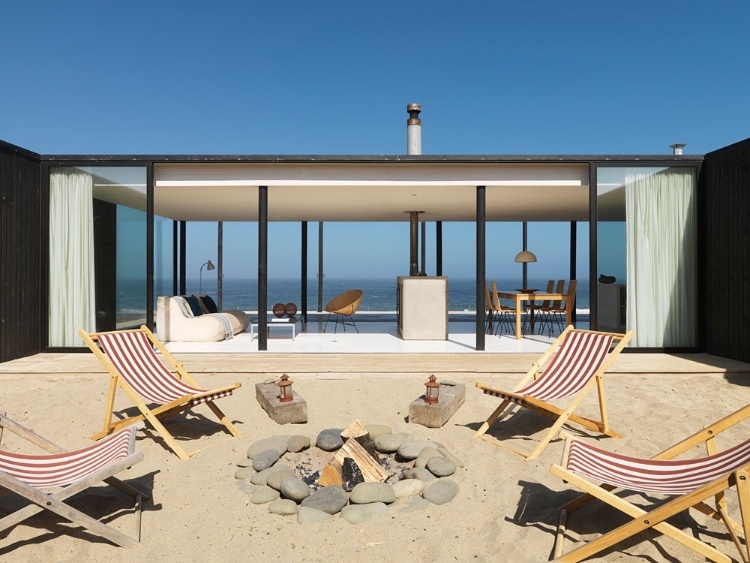 A cloud on the beach
A white beach house kissing the sand and vegetation. Amazingly fresh.
Nordic Kind of Inspiration
A simple version of that is beautiful and is to be inspired by a cold place and tranform it into a warm inspiration. Amazing for those in search of outdoor ideas.
Jungle spirit
When you are able to blend yourself into the wild and native life, this is the right way to do so.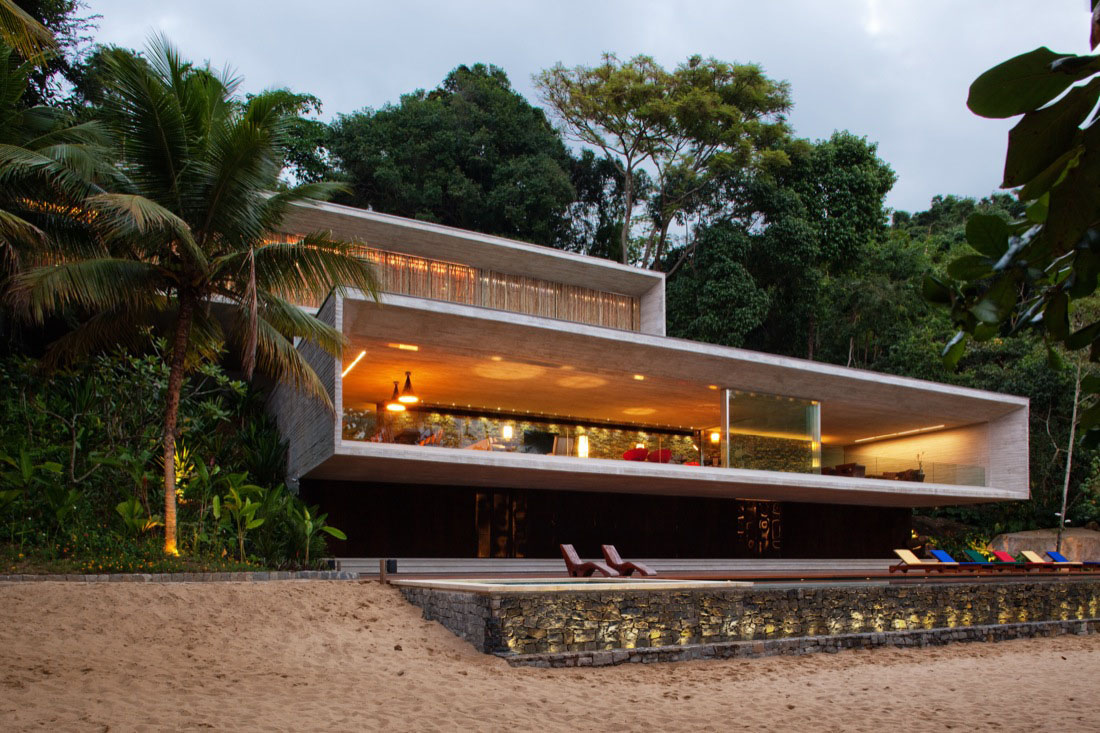 Geometric style wins
This is a true example of modern architecture and it is amazing how it works so well. It almost becomes part of the landscape.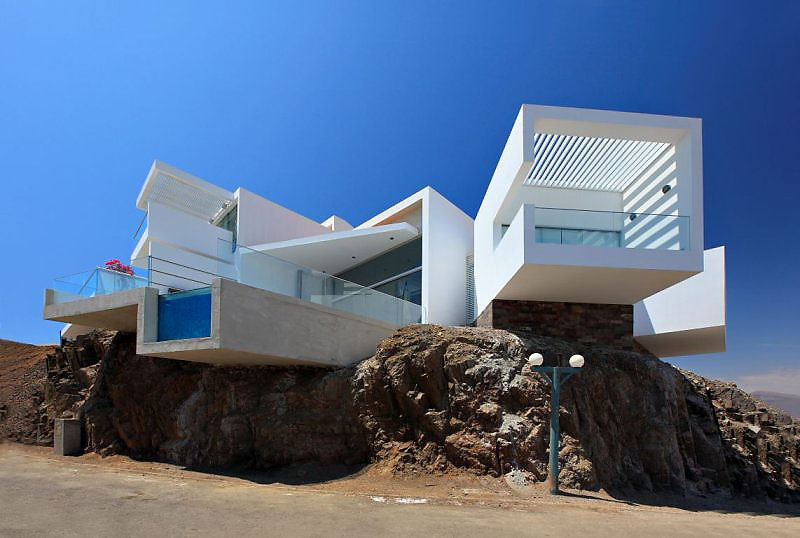 Transparent like glass
If you want a perfect view to the beach, or in other words, to heaven, choose wide glass windows. Couldn't ask for a better Summer House.
Freedom in the air
This kind of suspensed beach house is a great idea when you want to be on top of a mountain or a cliff. The view to the ocean is amazing and it gives a sense of completele freedom and wild dreams.
Paradise lives in the horizon
The contrast between this modern house and the simplicity of the sight is incredibly peaceful. Can you dream of a better beach home terrace?
A garden made of grass and sand 
Really love the contrast between the vivid green and the golden sand. It means everything for most of the people.
Rock Shelter
I don't know about you, but I love rustic inspired beach houses. They have a strong sense and helps to keep the pace very fresh.
Light it Up for Summer
It is gorgeous when we see our beach home exactly from the beach, speacially at night. It is quite magical and alluring.
The truth is that Home Inspiration Ideas loves beach home ideas, and everytime I can, I try to mesmerize you. Did it work? See more of this in our Pinterest 🙂
SEE ALSO: 15 OUTDOOR SPACES THAT WILL GET YOU INSPIRED
SEE ALSO: MAKE THE MOST OF YOUR LOUNGE POOL AREA WITH A LOUNGE CHAIR